---
---
DAYCARE
The perfect option for professionals! Your dog spends the day at the daycare while you are going to work or need a day off.


HOLIDAYS & SLEEP OVERS / OVER  NIGHT GUESTS 
Your dog stays for a few days at our daycare? No problem! Our ad hoc built bedrooms provide a quiet and safe space for your dog to unwind and relax. Your dog will be looked after, can run around on our fields and meadows throughout his stay and he will be taken on hikes and trips on weekends.


DOG TAXI
Upon request, we are happy to pick up your dog at home and bring him back to you at the end of a fun day at our daycare.


---
---
---
It is necessary to schedule a probation visit with your dog before we can make your dog our visitor. Why is this so important? Not every dog is made for group housing. As we want your best friend to feel comfortable at the daycare, we want to make sure that spending the day in a group is what he needs. Apart from that you get the opportunity to get to know Villa Bunterhund better. That way, you will feel more comfortable leaving your dog in our hands.
Provation visits can be arranged any day from Monday through Friday, 2pm – 4pm upon request.
We recommend scheduling a probation visit early enough before the first stay, so your dog has enough time to get used to the new situation and spend a day at our daycare.
The cost for a probation visit is CHF 100.00, which will be allocated as a credit on your side for future daycare or holiday booked with us.
---
---
Due to past experiences within our group, we unfortunately are not able to look after intact male dogs. Exeptions are puppies and yound dogs that have not reaches their pubescence. The caretakers at Villa Bunterhund will let you know, from when on it is no longer possible for your dog to stay in the group.
Intact female dogs can stay at the daycare even during heat for a surcharge, though we recommend taking care of them at home during this period.
---
---
It is usually possible to leave puppies in our hands. It is very important to get them ready for such a big, new experience first. We therefore recommend scheduling 2-3 probation visits, during which we can slowly build up the group dynamics and prepare your best friend for daycare. If you want to leave your puppy with us, please, take aside enough time so we do not overstrain your dog.
---
---
---
Upon your request, we will happily pick up your quadruped at home and will safely bring him back after his stay at Villa Bunterhund.
Reliable, useful and inexpensive!
---
---
Please note that we are more flexible in pick-up and drop-off times if we are being provided with house keys. This prevents stress on your and our side, if traffic is being blocked.
As a matter of course, we certainly do pick up dogs without being in possession of a house key. Please do note that, if we are not being provided with a key, we unfortunately can not  cater for your wishes regarding pick-up and drop-off times.
---
---
Kriens, Luzern, Littau, Horw, Emmen, Emmenbrücke, Reussbühl, Ebikon
---
---

Dog taxi within the region                          per trip  Fr. 10.00
Dog taxi outside of the region                   per km Fr. 1.50
---
---
The dog taxi is available/driving Monday through Friday, every morning and evening. There are no dog taxis on the weekends.
The taxi is available only for guests of Villa Bunterhund, who are spending the day or holidays at ours. We do not do trips apart from that.
A dog that is riding with us should be acclimated to driving in cars and should be let out to neaten himself before being picked up, as the ride to Villa Bunterhund takes a while due to picking up other guests for the day. If a dog is not being walked before the taxi and is relieving himself in the taxi, reserve the right for sending an invoice for the excessive cleaning.
---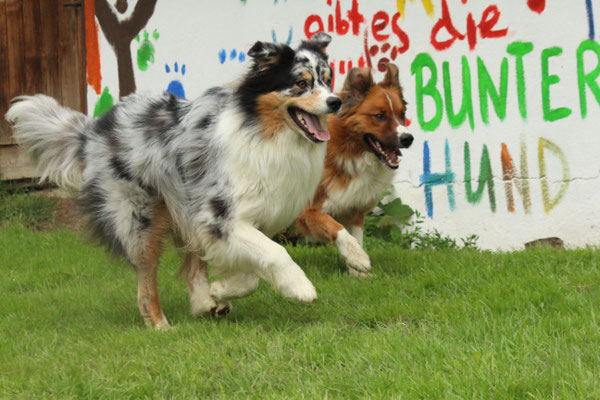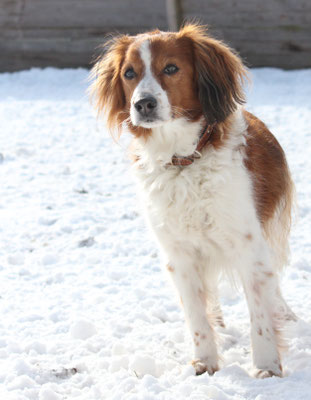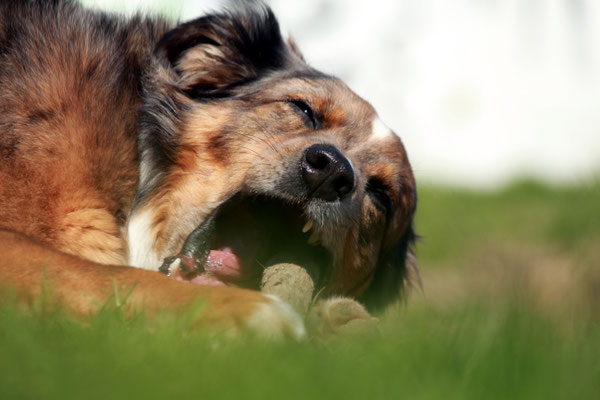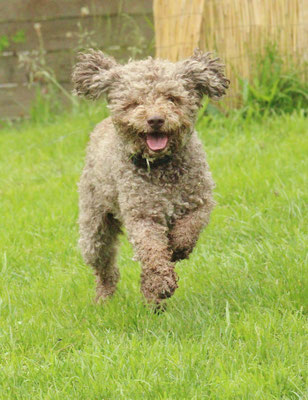 ---
---
---
We pledge to take care of and nurse you dog and seek out a veterinary surgeon in the event of injuries or illnesses. The cost of veterinary performance including transport of the dog as well as additional cost are to born by the owner.
We pledge to fulfill the assigned tasks in all conscience and due diligence. This is only possible, if the owner informs us about all necessities and duly instructs us (for example special diets, dangers, allergies, illnessess, behavioral disorders, etc.).
---
---
Your dog needs to be vaccinated against hepatitis, leptospirosis, canine parovirosis and kennel cough annually. The vaccinations should be taken care of 8 days prior to your dogs visit. The vaccination card isto be produced to the caretakers upon request. 
---
---
The fees displayed on www.villa-bunterhund.ch/preise  apply, excluding 8% value added tax (VAT). 
Surcharges apply for the following:
female dogs during heat                            CHF 20.00
Puppies or non house-trained dogs         CHF 10.00
Emergencies, unforeseen Check-Ins
announced after 7pm before the
preceding day                                               CHF 10.00
Sundays, bank and national holidays       CHF 10.00
Holiday and overnight stays are to be paid in advance. The day of arrival as well as the day of departure will be fully charged.
Drop offs and Hand overs are not possible on Sundays as well as bank and national holidays.
The client engages to inform us if he is not able to pick up his dog on the agreed date. In emergeencies respectively in the event of termination of contract not according to request, the dog automatically remains entrusted in our care. The aforementioned care will be charged retroactively according to our pricelist.
---
---
Scheduled day cares are to be cancelled 48 hours before the actual stay. Cancellations for Mondays are to be communicated until Friday evening prior to the stay the latest, as we are difficult to reach on weekends. Late cancellatios or cancellations at too short notice will be charged at full rate. Cancellations are only valid after our confirmation.
Scheduled holidays are to be cancelled four weeks prior to the stay the latest.
Cancellations can be done by phone or email. Late cancellations, not completed or not taken up stays will be charged at fiull rate.
---
---
The invoice for our services of any kind are to be paid within 10 days of the invoice date (monthly). The reminder charges are Fr. 10.00.
Holidays are to be paid in advance.
Invoices can be paid by payment slip, card payment or by cash.
---
---
We are only liable towards the owner of the dog or third parties for damages that have arised due to obvious infringement of the duty to take care. The liability is reduced to the bound of possibility of our private liability insurance. If have not been duly instructed by the owner, we fully reject any liability that resulting from the owner or thrid parties. 
Owners of dogs are to conduct a private liability insurance that guaranteesfull coverage even when looked after a third party.
The owner of the animal confirms that the information provided in the contract/registration form is true and correct. He also engages, to inform us about any bad habits of his animals, for exampe destructiveness, aggressiveness or illnesses. Should the owner not have informed us accordingly, the owner is liable for any damage caused by his animal.
We reserve our right to refuse taking care of aggressive or overly scared dogs or to take care of them separately at a surcharge.
In case of death of a dog at the daycares default, the maximum cost/price for a pedigree dog (documentation required) the daycare defrays is Fr. 1'000.00, for all other dogs the maximum price to be defrayed is Fr. 300.00, depending on the age of the deceased dog.
Even though the dogs are being thouroughly looked after, it can happen that an animal might escape. If the animal can not be found – even if it has been searched for thouroughly – the owner has no claim for damages.
Should we detect a demonstrably suspicion of animal mistreat, we reserve the right to undertake the necessary steps and to not hand over the animal to the owner should the aforementioned suspicion turn out to be confirmed.
---
---
Any non-defined regulations are subject to the applicable legal law and regulations. Place of jurisdiction for all disputes arising out of this agreement shall be the competent court of Kriens LU.
By signing the form "Information about the dog", the owner confirms having read and agreed on these terms of conditions.
---